What is anxiety?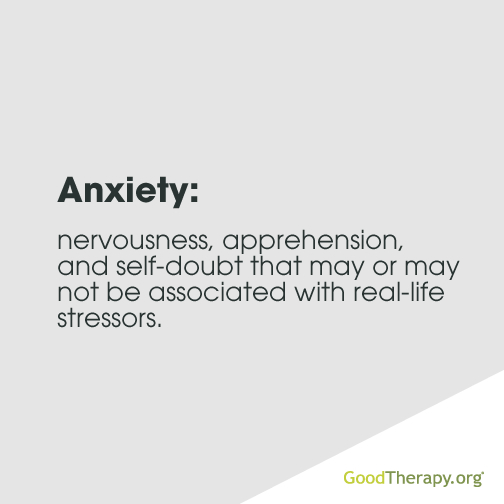 The problem with telling people you have anxiety is that not a lot of people understand, to most, anxious is the feeling you get when you might miss the bus, or before an interview and to me it is so much more! 
And yes, of course these feelings are totally rational and i am not trying to play down these feelings or make out that anyone feels any less anxious than i do, but i wish there was some sort of explanation, somewhere between anxious and depressed, that could better describe the feelings i get which i refer to as anxiety, and that i know a lot of people i have connect with through my blog are also feeling!
When i talk about my anxiety, what i am referring to is a feeling of complete paralysis, physically, mentally, emotionally, not always at the same time, but sometimes it can be, and i don't have the capability of thinking or acting like a rational human being, the fact that i am not capable makes me worse, and in turn makes me feel more anxious, it can be a vicious cycle that can last an hour, a day, a week or sometimes much longer, something i have no control over whatsoever.
I have spoken before how my diagnosis has effected my relationship with people around me, and anxiety is the same, the days i feel awful i can hardly hold a conversation, for people who don't understand what it does to me it can appear like i am uninterested in them, or what ever it is we are doing, some have said to me that i just need to 'stop worrying' or need to 'just try and calm down' or to 'forget about it', what they don't understand is that it isn't a conscious thing, it can't change by taking a couple of deep breaths or just deciding not to worry about something any more.
I am not very good at vocalising to people how it effects me, i fear they think i am being ridiculous, that it makes me seem weak, and not in control on my own emotions. And i hate to seem out of control of my emotions in front of people, its something i try hard not to do!
I wonder what others experience of this is? Do you feel like anxiety can be down played in society and if so how does that effect you and your anxiety?
Maybe i am writing this to get some sort of reassurance that the way i feel is okay, that i am not abnormal but equally that i am not over exaggerating how i am feeling, sometimes when i am feeling that way i wonder if i am just being so self absorbed that i really do need to snap out of it and that i need to stop letting myself feel that way.
This blog really has helped me understand and accept that i have more mental health issues than i originally thought, it has given me an opportunity to connect with others in a similar situation and i am so grateful for that, you guys are amazing, and are helping me become a healthier person, i hope i can do the same for you! 
I look forward to hearing your opinions of this topic…. until next time…